savory roasted chickpeas
Published: 19-05-2014 - Last Edited: 10-11-2022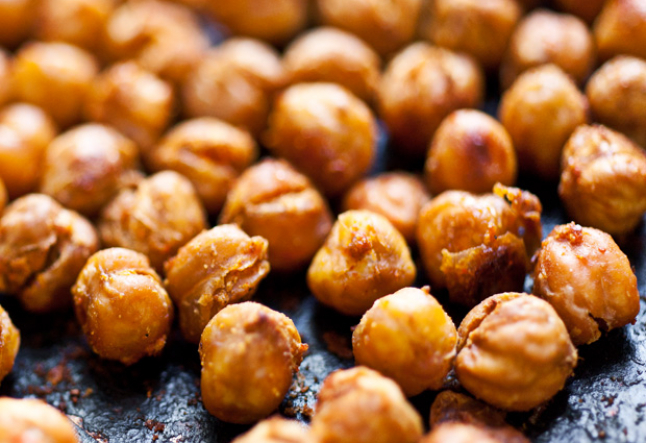 roasted chickpeas snack vegan healthy recipe
If you are anything like the rest of us, then you know what it's like when the clock hits snack time and you are ready to munch away. Your blood sugar will usually drop around 10 am and 4 pm, depending on what time you have breakfast, and if you don't tend to it soon enough your judgement can get clouded leaving you bound to make a quick or "convenient" choice. This is the perfect recipe that you can make ahead and snack on between meals or after dinner for a crunch that'll leave you feeling full and satisfied.
Roasted chickpeas
should always be a staple snack or topping in your household, since they are so simple to make and beyond tasty. Chickpeas are great to snack on due to their high protein, high fiber, and low fat content. They can be roasted in a variety of ways to match your sweet or savory cravings and eaten pre or post-yoga.
Below is a quick, easy, and delicious savory version of roasted chickpeas for your enjoyment.
Instructions
1. Heat the oven to 400 deg F.
2. Toss the chickpeas, spices, and olive oil together in a bowl until well coated.
3. Spread the chickpeas in an even layer on a baking sheet and roast until crispy, or for about 30 to 40 minutes.
Read next >> chocolate bonbons