3 simple tasty recipes to help protect your eyesight
Published: 29-08-2017 - Last Edited: 03-11-2022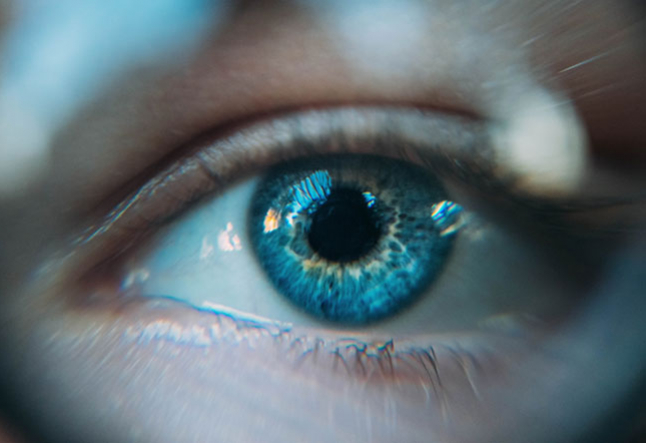 protect eyesight nutrition healthy recipes
We all know how important it is to look after our eye health, but did you know that you can boost yours simply by eating the right foods? Of course, you need to do everything else to look after your eyes, like wearing UV sunglasses and having regular eye tests, but on top of these, you can do yourself a huge favor with the help of superfoods.
Firstly, have you ever heard of blue light? It's part of the spectrum of everything we can see, and is on the shorter wavelength of higher frequency light, with red colors on the longer wavelength with a lower frequency.
Why does this matter?
The higher frequency of the blue light means that it vibrates with more energy as it goes into your eyeball, meaning that it causes more damage to the delicate macula at the back of the eye. Now that we spend so much more time gazing at digital devices like smartphones, which generate blue light, our eyes are at more risk than ever. But help is at hand from the humble superfoods, thanks to the high amounts of two key nutrients they contain.
A recent Harvard University study showed that, while 3 in 10 people over the age of 75 develop Age Related Macular Degeneration (a condition linked directly to exposure to blue light over time), the risk of developing the condition is dramatically reduced in those who eat a diet rich in lutein and zeaxanthin. In fact, those who consume these nutrients regularly were found to be pack mustard cress snipped.
Instructions:
1. Boil the potatoes for 15 minutes.
2. Add the beans for the last four minutes then drain and cool.
3. Add the cress and the dressing of your choice and serve.
Mushroom and spinach risotto
Risotto is a hearty rice dish commonly found in Italian cuisine. This vegetarian-friendly recipe is earthy and bright, thanks to the mushrooms, a splash of white wine, and, of course, spinach, another eye health superfood.
Ingredients:
• 1 tbsp olive oil
• 25g butter
• 1 onion, chopped
• 140g chestnut mushrooms, sliced
• 1 fat garlic clove, crushed
• 140g arborio rice
• 150ml dry white wine
• 4 sundried tomatoes, chopped
• 500ml hot vegetable stock
• 2 tbsp chopped fresh parsley
• 25g parmesan
• or vegan alternative, freshly grated
• 100g fresh young leaf spinach, washed if necessary
Instructions:
1. Use a deep frying pan and heat the butter and oil.
2. Add the chopped onion and cook for 5 minutes, then the mushrooms and garlic for another 3 minutes.
3. Stir in the rice and then add the wine and cook for 3 minutes.
4. Reduce the heat and add the tomatoes along with 125ml of stock, then cook for 5 minutes. Then add another 125ml of stock and cook until it's gone before adding the rest of the stock.
5. Flavor with the parsley and half of the parmesan then add the spinach and cook for 5 more minutes, adding the rest of the parmesan when ready to serve.
It's important to take good care of your eyesight, even if you are lucky enough to have 20/20 vision. Fortunately, making sure you take in essential vitamins and minerals that are good for eye health is easy enough, especially if all it takes is a tasty meal.
Read next >> the yin and yang of bread baking