prAna
Published: 13-04-2023

reuse-and-recycle ethos
PrAna is North America's first apparel company to be Fair Trade Certified thanks to its dedication to sustainable business with conscience.

An oasis in the active lifestyle marketplace, prAna takes away the guesswork for its customers allowing them to confidently choose yoga, climbing and athletic styles that look great and go easy on the earth.
Started in 1993 by Beaver Theodosakis and his wife Pam, prAna began as a response by its founders to the excess of the '80s — a time of fast cars, big hair, and taking it all for granted. Then came the '90s, which brought economic recession and a pack of lessons.

After a time of personal reflection that included his first yoga experience, Theodosakis set to work to build a company that gave serious thought to the size of its footprint.

He was concerned about how much waste it might produce, and made the decision to use organic cotton, natural fibers as well as recycled materials to deliver high-quality, technical, stylish apparel.
Theodosakis and his wife began sewing pieces in their garage.

They labeled them with tags they made from recycled newspapers, showed them on old racks they found rusting and forgotten, and shipped them in leftover orange boxes they collected from the grocery store.
Today, still based in Carlsbad, California prAna has grown to 110 employees.

They have built the company on the original reuse-and-recycle ethos, though on a much larger scale. Now instead of recycling neighbors' newspapers, they are recycling fibers.

For example, the popular Quinn dress is made from recycled polyester, and stands up to tough, low-chemical, sustainability standards recognized across the textile industry.

Men's Sutra pants are made with recycled materials as well, along with the natural, environmentally friendly fiber, hemp.

Once turned on to organic cotton ten years ago, they never looked back, and most recently prAna is working on further reducing its impact by using non-toxic chemicals in its dyes.
Team members at prAna are youthful and full of passion and that's reflected in each season's lines through imaginative prints and attention to the tiniest of details.

After business hours, they're living prAna's mantra, "Born from Experience," while they're out there climbing, surfing, running, hiking and doing yoga.

They also take part in their community, helping at local events, and volunteering with prAna's many non-profit partners. Theodosakis himself is on the board of two groups — the Access Fund, which helps keep climbing areas open, and the Outdoor Foundation which helps get more kids active in the outdoors.

PrAna is involved with other non-profit groups as well, including the Conservation Alliance, Keep a Breast Foundation, and Outdoor Outreach.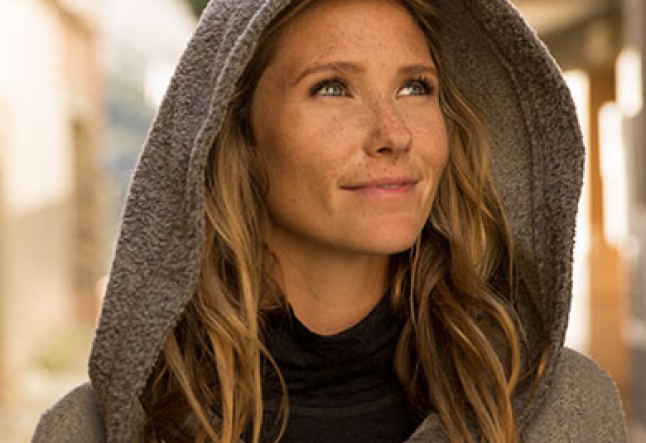 Mindfulness is at the core of everything prAna does. That's why every day, something special happens at 3:30 p.m. A gong sounds, beginning a 60 second "pattern interrupt."

The idea is to break the chain of running to a phone call, from an email to a meeting. For one minute, prAna team members take a step back, and look inside.

Some choose to meditate, some think about connecting to something bigger than what's happening in the office, and some just take a moment to daydream.
Since prAna was started to give form and function to the connections its founders felt in their lives — to the outdoors, to themselves, and to each other — staying connected is part of how the team stays grounded.

Everyone in the company owns a piece of the process — every decision, every product. As the product line evolves and its impact grows, those connections continue to guide them.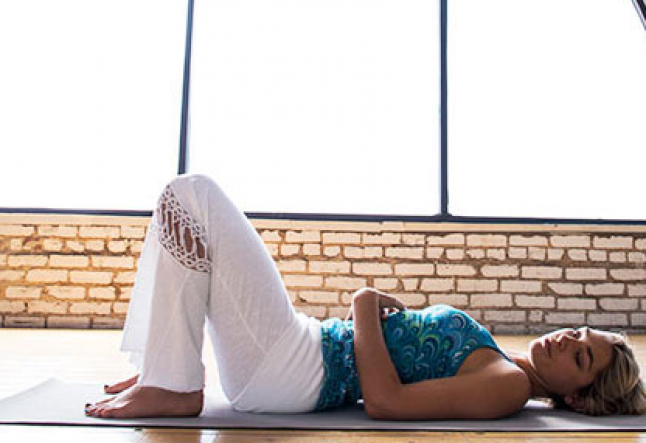 PrAna doesn't have all the answers, but its team will always be asking questions. Along with other brands that have made sustainability a priority, they're working to address the issues they have in common.

By sharing supply-chain sources, information and facing challenges together, they're helping to raise the tide for all boats.

Their commitment to ideals about community, sustainability and clothing with conscience continues to inspire others to think in the same way. For prAna, that's what it's all about.