plant trees 4 life
Published: 17-01-2013 - Last Edited: 06-10-2022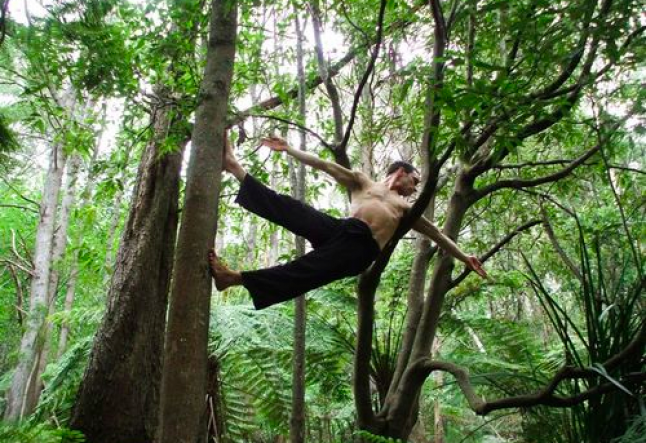 a company inspired and built on the yogic tenets of spirituality, balance and connectivity
At the very essence of the yogic tradition exists an innate state of serenity and peacefulness. Yoga has been practiced by individuals from all walks of life, in different variations, for thousands of years. What unites those who practice Yoga, however, is a want or rather propelling desire for something more-to breach the surface of material reality, and explore the realm of the spiritual.
Plant Trees 4 Life, an environmental company based in Aspen, Colorado, originated as a result of the mystical practice of Yoga. Plant Trees 4 Life's mission is to plant one million trees in the next ten years. They are dedicated to maintaining the livelihood of our precious earth for generations to come through the planting of trees and the spreading of awareness. Their goal is to offset the environmental impact of human activities that cause disastrous trends like clear cutting, forest fires and insect deforestation. Plant Trees 4 Life partners with nonprofit affiliates, which allows them to offset their expenses and contribute to the education of children in schools and other instructive programs. All in all, Plant Trees 4 Life is the greatest gift for the planet this year, instigating powerful physical and metaphysical change.
Founder and CEO, Pamela Hart began practicing Yoga as a result of a serious injury. Yoga had a certain healing ability that not only physically brought her back to health, but mentally and spiritually taught her about the tenets of patience, health and truth. Hart described how Yoga inspired the creation of Plant Trees 4 Life, "When I started my personal practice I had every excuse and reason why I should not be practicing yoga. The more I fought the more something drew me in and I started to go to class every day. It planted the seed of self, soul, search, knowing, life, love, balance, void and infinite possibilities within – I never had a word for yoga – the only answer I ever gave to a student was "˜Life is equal to Yoga'. It is different, every movement, every breath and every day is anew."
Hart believes that the key to sustaining a vigorous existence is staying true to yourself, as well as to the environment. Hart stated on the connection between Yoga and Plant Trees 4 Life that, "It seems the environment and self are two very important factors to a healthy, progressive lifestyle. I hope that the yogic community will support the efforts and foundations of Plant Trees 4 Life. Yoga has the same deep soulful connection as our Root chakras. We are all connected as one." There are many parallels between the vast and winding roots of a tree and the grounded nature of your feet through the practice of yoga. Having awareness builds a foundation of balance, and both contain strong magnetic pulls to the earth below. This creates the connection that we are all in fact unified in oneness.
So, perhaps there is a reason that the Buddha sat under a Bodhi Tree, searching for answers at the intersection of waking life and aspired sacredness. Trees are nature's greatest gift, providing shade and rejuvenation for the earth and human life. And trees must continue to be planted and nurtured, along with our hearts, bodies, and souls.
PlantTrees4Life.com and like them on Facebook! 
Read next >> two trees eatery – permanently closed