all about patchouli oil
Published: 20-03-2017 - Last Edited: 17-10-2022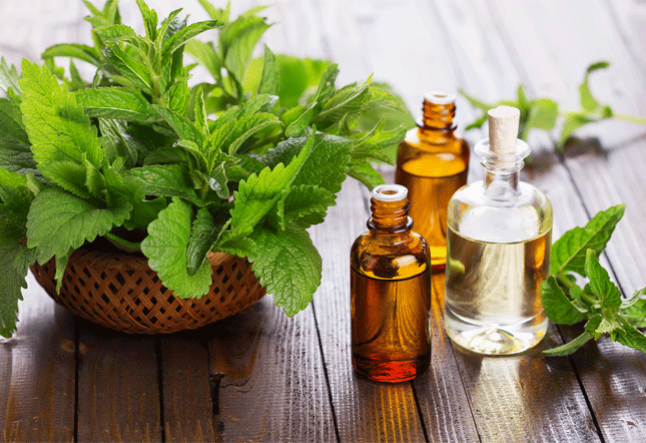 pogostemon cablin
The oil is taken from the dried leaves.
History
The plant is native to Malaysia and India. It was placed between Indian cashmere shawls en route to Victorian England, to protect the merchandise from moths, and without this signature smell of dried patchouli leaves the shawls could not be sold in England.
In the East, it is used in potpourri and sachets and placed between linen, to keep bedbugs away. It is the smell of patchouli oil, mixed with that of camphor, that gives Indian ink its characteristic smell. In the 1960's, patchouli became the evocative signature perfume for the flower children of the hippy generation.
Effects
• To some people the scent of patchouli is exotic, sensual, and luxurious, but to others it's too forceful and repellent. Patchouli also has a reputation as an aphrodisiac, a notion that probably originated in India, where it is used as an anointing oil in Tantric sexual practices.
• Perfumers must think that it works since minute quantities of high quality oil scent such famous perfumes as Tabu and Shocking.
• For the spiritually focused who get out of touch with their body and sensuality.
• Antidepressant, anti-inflammatory, antiseptic, antiviral, and antifungal; reduces fluid retention.
• A grounding oil, patchouli is used widely to soothe anxiety, refresh the spirit, increase objectivity and is thought to create a sensual and peaceful mood, ideal for meditation or prayer. The aroma reduces appetite and helps to relieve headaches – unless the patient doesn't like it!
Uses
• Patchouli is most often used in a sensual body massage blend or diffusion that is believed to ease mental and emotional tension and help create an aphrodisiacal, seductive mood.
• Cosmetically, the essential oil is a cell rejuvenator and antiseptic that treats a number of skin problems, including eczema and inflamed, cracked, and mature skin. Add 4 drops to hair conditioner to help eliminate dandruff. It is effective for fungal and bacterial infection and is of great help for insect bites. As an anti-fungal, it counters athlete's foot.
• With its excellent diuretic properties, it is effective in fighting water retention and to break up cellulite, easing constipation and helping to reduce overweight.
• Patchouli oil is a superb tissue regenerator, which helps to stimulate the growth of new skin cells. In wound healing, it promotes faster healing, and helps prevent ugly scarring when the wound heals. Patchouli is effective for acne, eczema, weeping sores, ulcers, slow healing wounds, scalp disorders, as well as other fungal infections, such as athlete's foot.
Home use
The oil of patchouli is widely used in Asia for incense, body and garment perfumes and insect repellents. It is also sprinkled in temples. Arabs used it to perfume carpets.
Safety precautions
Be careful of overuse: Patchouli can become a sedative and result in loss of appetite, insomnia and nervous attacks.
Read next >> all about lime oil