macrobiotic madras tempeh wraps
Published: 27-12-2012 - Last Edited: 17-10-2022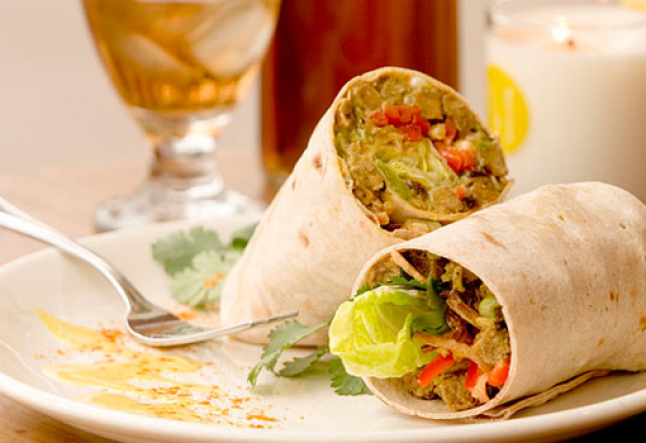 Recipe by Lee Gross
Sandwiches | Serves 4
Prep. Time: 45 min.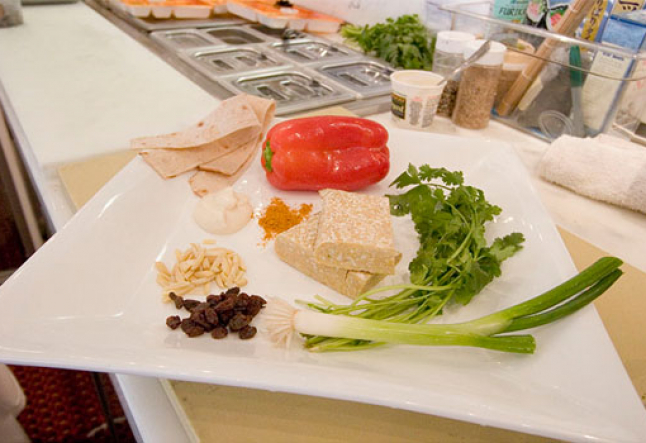 Preparation of Tempeh Mix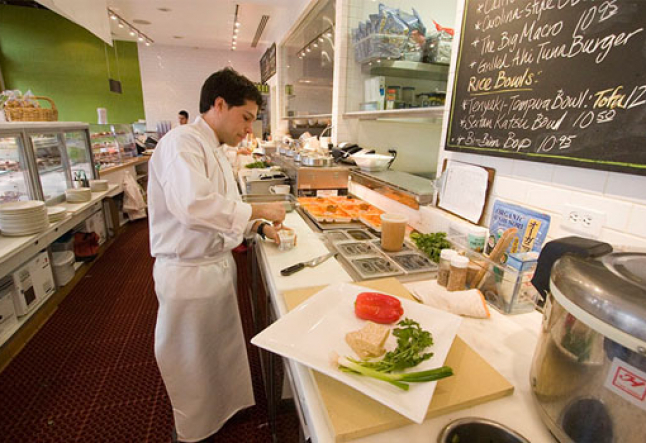 Combine all ingredients in a sheet pan and
bake at 350 degrees for fifteen to twenty minutes,
stirring occasionally, until the tempeh is golden brown.
Cool and set aside.
Preparation of Sauce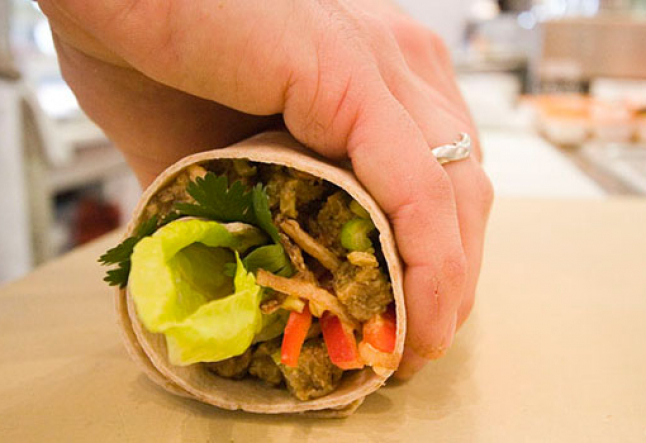 To prepare the sauce, combine all ingredients in a bowl and whisk well to combine.
Preparation of Salad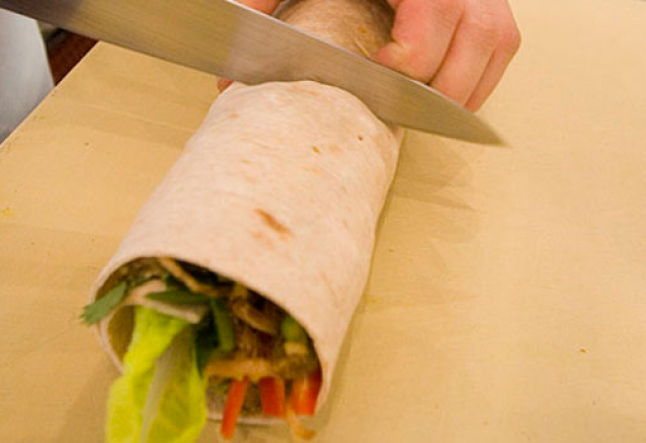 Combine all ingredients in a large bowl. Add the baked tempeh and mix. Add two cups of the sauce and mix well to combine.
Preparation of Wraps
• Spread the tempeh mixture evenly over the four wraps.
• Lay the remaining salad ingredients over the tempeh.
• Drizzle each wrap with some of the sauce.
• Roll each wrap tightly, and slice in half directly in the middle of each wrap.
• Drizzle remaining sauce on top of the wrap or add the remaining sauce on the side and serve.
• Serve and enjoy your tempeh wraps!
Tempeh Mix Ingredients
1 lb soy tempeh, diced small
1 T olive oil
2 tsp toasted sesame oil
3 T soy sauce
1⁄2 tsp minced garlic
1 tsp minced ginger
1 tsp garam masala (Indian spice blend)
Sauce Ingredients
1.1/2 cups plain soy yogurt, unsweetened
1 cup vegan mayonnaise
1⁄2 cup brown rice syrup
2 T madras curry powder
1⁄2 T lemon juice
pinch sea salt to taste
Salad Ingredients
1 cup brown basmati rice, cooked and cooled
1 cup celery, sliced
1⁄4 cup scallions, sliced
2 T roasted almonds, slivered
1 T raisins
pinch sea salt to taste
Ingredients for Wraps
4 whole wheat wraps (tortillas or chapattis)
4 lettuce leaves, washed and dried
1 red bell pepper, sliced
1 carrot, shredded
1 bunch fresh cilantro, chopped
1 onion, chopped and fried (optional)
Chef Lee Gross of M Café de Chaya has developed a delectable new style of cuisine that combines strong culinary technique with a powerful nutritional and ecological imperative.

"Macrobiotics allows me to feel good about the food that I cook and serve," Lee says. "Cuisine today should celebrate seasonal, locally procured produce, and be crafted with less reliance on animal products and processed foods."
Lee has been studying macrobiotics, traditional cuisines and alternative health since 1999.
Check this recipe >> fall squash à la sensual savory