Bravo! Bravo!
Published: 17-10-2011 - Last Edited: 19-08-2021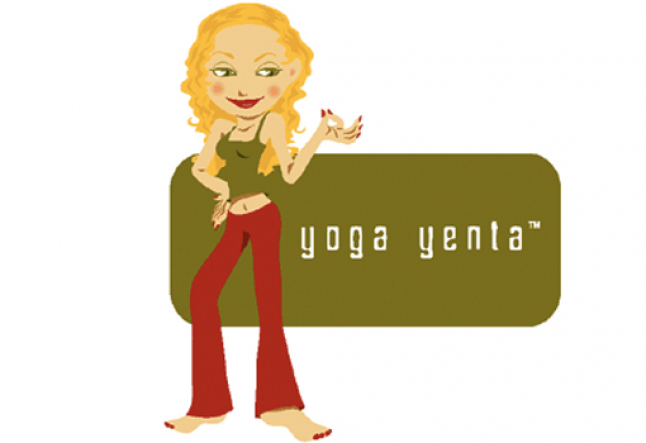 Yoga Yenta
I have been very perplexed about yoga lately. I used to love yoga, especially the part when my instructors (the cute ones particularly) would compliment me on my "beautiful practice." I felt so graceful, strong and balanced. Then recently, I signed up for an intensive workshop for "serious students" (mistake #1), in which I essentially learned that I have been doing yoga wrong for the past eight years. Ouch. Butt needs to be more tucked under in Mountain Pose. Shoulders need to dip deeper in Down Dog. Arms should be further back in Chataranga. Inner thigh must turn further out in Warrior One. Yikes. No wonder I am suddenly HATING yoga!!
We move into more advanced postures. Shanti, the dainty student-teacher/model/actress/waif elegantly demonstrates for the class. She floats effortlessly from crow pose into a handstand and arches her back into spider, touching her toes to her chin. She gracefully dismounts without breaking a sweat as the room erupts into applause. There's no clapping in yoga! Don't get me wrong, her acrobatic feat was definitely impressive, but doesn't the focus on "perfection" of the poses contradict the ideals of the practice?
Fine, I'm just jealous. But what happened to those yogic concepts about each of us being different, and the glory of our various shapes, sizes, past injuries and backgrounds? What happened to non-competition? Getting out of our egos? For years, I've been hearing over and over that yoga is about accepting where we are and not trying to look like the person next to us; that the yoga postures, like life itself, are meant to be about process, not about destination.
And if all of this doesn't make me confused enough, I wonder what it really means to do the poses "right" anyway? In Iyengar, Triangle pose is done one way, in Ashtanga, it's radically different, and in Bikram different yet again. And the alignment-Nazis of each variation are equally adamant about their Triangle being correct and best for longstanding health of joints and muscles to prevent injury (and for sucking the fun out of the process.)
So now I realize that I love yoga when I feel like I am doing it right and hate it when I feel like I'm doing it wrong. My practice might not change at all, but in a room full of advanced students I am klunky-klutz girl; yet in a beginner's class I get to demonstrate arm balances and revel in applause. Hmmm…could this be about my ego?? I think I need more yoga!
Om Shanti & Infinite gratitude,
Yoga Yenta