setting your intentions
Published: 25-02-2014 - Last Edited: 14-11-2022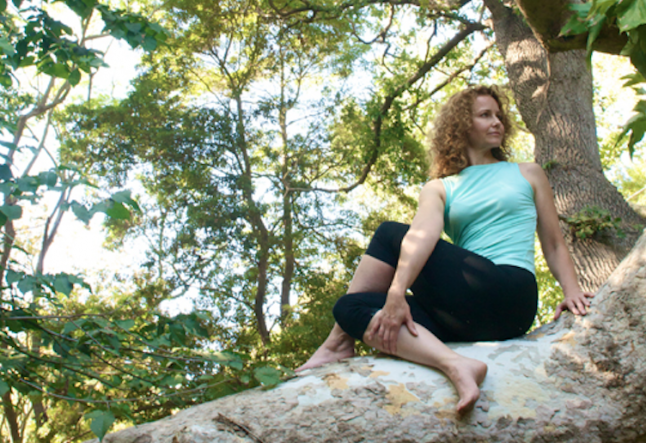 In my regular yoga class, the teacher asks us at the start of each to set our intention. Today, I set my intention to let go of some stiffness in my knees.
I was not really sure this was okay. Usually my intentions are for someone else in class, or someone who seems to need some energy or love more than I do that day. Sometimes I set it for the woman in the class with a troubled son, or my elderly neighbor who is facing challenging declining health, or my husband if he is having a bad day. I am not sure the intention reaches them directly, but I feel I should try to send some thoughts in their direction anyway. It seems right to focus on something or someone needing a little extra if I have it to give.
In the beginning of my yoga practice, I often set the intention for help to process grief, as my elderly father had passed away. I needed a physical outlet but was working my way emotionally through that place to acceptance and contentment. My father had been ill at the end, and though I felt I had no regrets, I still needed to process all the emotions and let it all go. Yoga practice and those intentions helped me get there.
One day I set my intention to offer the class and its energy in the direction of my brother who lives elsewhere. He was going through some repetitive self-initiated tough times. Though I am not sure it reached him, I felt amazingly less annoyed with his issues after class and a little more compassion for it all. I also felt a clear separation that his concerns were his, not mine.
Intention, I understand, is reaching to the higher conscious, establishing purpose and focus in your physical practice. To me it begins to create an extension beyond the physical to a spiritual practice. Yoga offers us the opportunity to reach out past ourselves to let go, and find another level of focus.
A simple quote by the reverend Jesse Lee Peterson describes this thought: "The spiritual life is always about letting go. It is never about holding on."
So, today my intention was for my knees. Moving through class I concentrated on pushing them a little more, hoping the intention would take hold. After a bit I became absorbed in the practice and continued through the movement, pushing through to the end.
At last, in savasana, the teacher requested we think back to our initial intention. With our hands in prayer we moved them to the third eye and released the intention to the air above. I wondered how my knees would feel later in the day.
Turned out, they felt great!
Read next >> awakening through intention and desire