to all the men out there! 10 ways to love your partner
Published: 05-11-2020 - Last Edited: 16-11-2020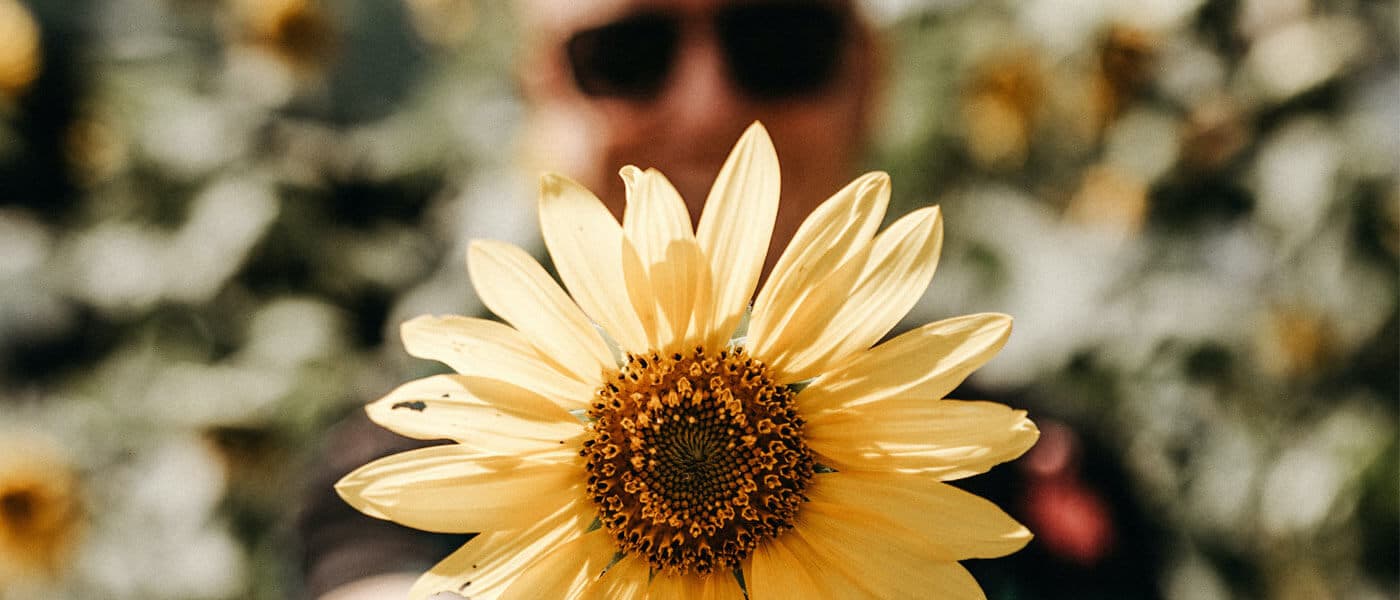 Do you know that many of us (women) fall in love so easily with a lovely bouquet?!⠀⠀⠀⠀⠀⠀⠀⠀⠀⠀
Still, after all these years, when Jesse (my wonderful husband) comes home with some flowers, it fills my heart with joy and it seems that I keep falling in love again and again with my partner. These little "cliché" gestures are nonetheless active ways of showing love, appreciation, and gratitude.⠀⠀⠀
In relationships, to love your partner is not about the big gestures that will sustain in the long run, but the consistent small actions that make the other feel seen and appreciated.
Genuinely listening when your partner tells you something
Offering a genuine compliment
Going out of your way to do something you know will make your partner feel good.
Be mindful of when you choose to offer these gestures, though. Only buying your loved-one flowers when times are hard or you've had an argument will mean the flowers are associated with times of difficulty. Instead, give the flowers when you are getting on really well, this way, the gesture is associated with 'happiness,' so that by the time you buy flowers after an argument, you've built the positive association first.
Here are some ideas of simple actions you can take that will make your partner be in love again.⠀⠀⠀⠀
Leave a note
Write your partner a little optimistic and loving note and leave it where they will find it. This shows you care enough to think about your partner and want to do something to make them feel good.

Also Read>>> What if My Partner is not on the Spiritual Path.
Bring your loved one breakfast in bed.
Who doesn't enjoy breakfast in bed every once in a while? How about you arrange for the kids to be looked after for a couple of hours and surprise your love partner with their favorite start to the day!
Offer to read a favorite book to your partner.
This is a very touching and surprisingly intimate thing to do with your partner. It helps you to enjoy time together without your focus being pulled toward the phone or chores. Try it and tell us how you get on!
Do the thing you know your partner loves, but you don't enjoy it so much.
Maybe there's something your partner gets excited about that you don't, like going to the ballet? Suprise them and take them out to see a performance. Better still, ask them to get dressed up and meet you in a bar around the corner. Meeting at the venue makes your time together feel more special.
Express 3 things you love about your partner
It's all too easy to forget to appreciate each other in a relationship. Come up with three genuine aspects about your partner that make you happy, and share them.

Also Read>>> Letting go
Ask your partner how they are and listen
We often listen to reply. I invite you to listen simply to hear what your partner has to share, with no agenda. Be curious about what your partner is saying and really hear them. This is a simple and yet compelling exercise that forms the basis of conscious relationships.
Bring home a beautiful bunch of flowers
Yes, it's a cliché but it works! Now make sure you hand it to your loved one; look them in the eyes as do so they feel your connection.
The way you deliver something is just as important as what you provide, so whatever you do, don't buy some flowers and then leave them on the kitchen worktop, saying 'oh, I bought you some flowers.' No! Hand them over while looking your partner in the eyes, with love.
Offer to run your partner a bath or give them a massage
Whether you join the bath or not is a personal thing, some people love to share bathing and some not so much, while some may love sharing but would benefit more from the alone-time right now. Check-in with what they'd prefer so they know this gesture is for their benefit.
Take your loved one away somewhere special
Trying new things and being in new places is so good for your relationship! Go away to a new hotel, enjoy a delicious meal in a new restaurant, go on a workshop together. Doing new things keeps the love alive!
Offer a neck or foot massage
Being tactile keeps you feeling connected and cared for, so grab the sensuous oils and offer a loving massage.
There's nothing more touching than knowing your partner really cares about you, so make sure that these little gestures are given without a need for anything in return. They are simply a gesture that your partner will love and appreciate.
To all the men out there! What do you think (feel)?
How do you show your affection, and how do you like to be appreciated and loved? For us women, a little, thoughtful gesture goes a long way so take the time, a few minutes of your day, to sit and think about how you appreciate your love and what you could do to express it.
Get creative! What will you do today to show your loved one your gratitude and appreciation?⠀⠀⠀⠀⠀⠀⠀⠀⠀⠀⠀⠀
Share your ideas below so our community can be inspired!
If you are looking to deepen your relationships and learn the basics of authentic communication (with yourself and others) take a look at this empowering online course – Transformative Communication – an easy and life-enhancing approach for better relationships.