tasty homemade salsa
Published: 14-09-2014 - Last Edited: 17-10-2022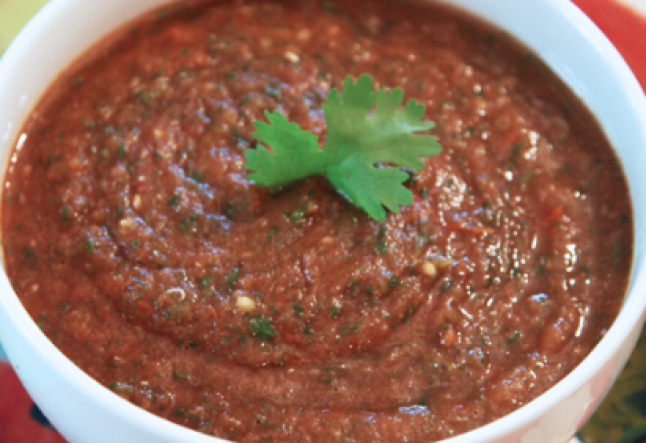 learn how to make great salsa, healthy and easy!
Nothing better than a good homemade salsa. It is so easy to make you wont buy it in the store anymore, also making your own salsa gives you full control of your ingredients.
This recipe is perfect as a dip with tortilla chips, with vegetables dippers or as a condiment for your dishes.
Turn your broiler on to hight heat (I make this in my small toaster-oven), place tomatoes, poblano pepper and jalapeno in a baking sheet and bake them until they are charred, flip them over to even them out (you want them real black all around)
Depends on the heat but this will be ready in 15-25 minutes (check them regularly)
Get them out of the oven and cool down, enough to handle. Now very carefully you will take the seeds out of the peppers and discard them. You want to leave the black skin of the tomatoes and peppers. Put them in a blender or food processor with the lime juice, salt and half avocado. And blend slowly. You can blend as much as you like but I like to leave it a bit chunky.
You can play with the recipe (add more or less tomatoes, different peppers, add onions, garlic…)
Read next >> homemade falafel pita