homemade falafel pita
Published: 26-05-2015 - Last Edited: 17-10-2022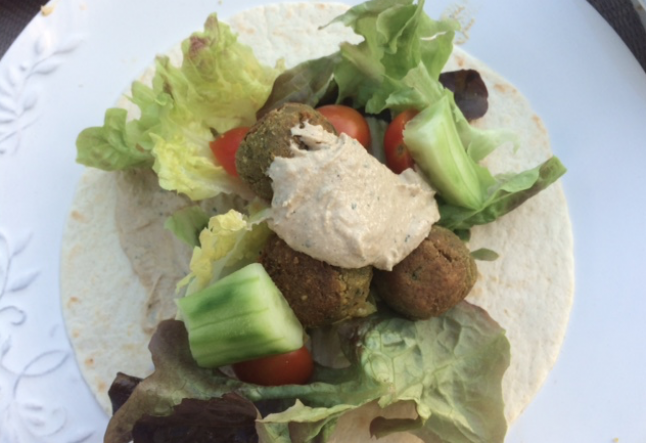 For the falafel
Soak the chickpeas for 24hrs in water.
Rinse them and dry them off on a clean kitchen towel. Blend them in a food processor until you obtain a paste.
Place the paste in a mixing bowl and add the chili, cumin, coriander and baking soda.
Finely chop the fresh coriander, fresh parsley, garlic and onion. Mix well and then add the roasted sesame seeds.
Once the paste is ready, make small balls with your hands. Press them slightly with the palms of your hands to flatten them.
Place each ball one by one in a pan with hot oil to fry them. You can choose to cook them a little longer to give them a more brownish color.
This is a great recipe to make in advance and freeze. To serve from frozen, reheat them in the oven for 10 minutes.
To make the tortilla dish, take a flour tortilla, place the falafel, mushrooms, tomatoes, and arugola inside and enjoy!
Read next >> raw vegan sundried tomato cashew spread