guru jagat: revolutionizing spiritual awakening
Published: 16-05-2023 - Last Edited: 27-05-2023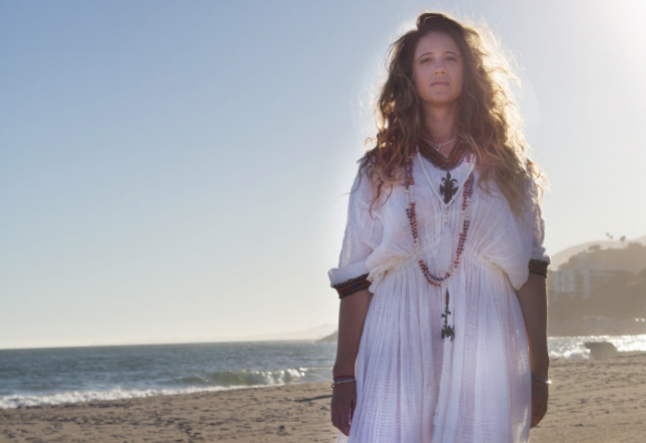 Guru Jagat, a Kundalini yoga teacher whose devotees included Alicia Keys & Kate Hudson, died at the age of 41 in Los Angeles after complications following surgery on a fractured ankle, according to a spokesman.
Jagat, a self-described serial entrepreneur, founded the RA MA Institute for Applied Yogic Scientific and Technological in Los Angeles' chic Venice area in 2013, and has since grown to include locations in New York City and Mallorca, Spain.
Jagat, who was born Katie Griggs in Colorado, died of a pulmonary embolism on August 1 and is survived by her husband Teg Nam. It's unclear if she had any kids of her own. Her partner John Wineland, on the other hand, had a daughter named Claire Wineland in 2000.
YOGI TIMES had interviewed Guru Jagat, owner of Ra Ma Institute for Applied Yogic Science and Technology and author of Invincible Living. Guru Jagat's presence equally embodies the wise, loving big sister you never had and a driven, spiritual business mogul all in the same breath.

She was authentic, progressive and was paving the way for a new generation of modern spiritual practitioners and leaders. She was a pioneer making internal health and kundalini yoga not only "cool," but available for you and your grandma. She lived in Southern California.
Paving the way for a new generation with Guru Jagat
Britt Deanda and Tara Schulenberg for YT: What was your life like before yoga?
Guru Jagat: I grew up in a new age circus. Mom was a Jewish spiritual seeker married to a Methodist Minister, making me a Jewish stepdaughter of a country Methodist minister. My brother and I became vegetarian when we were 7, and I was ridiculed for bringing tofu sandwiches to lunch. I was put off by the yoga world and resisted it for years until I was about 20.
I was living in New York City at the time and my perception of yogis was pretentious people who thought they were better than others simply because they could touch their toes.

I started practicing Ashtanga first and I thought I was hard core practicing 2 hours a day at 6am, 6 days-a-week (which is funny because now I practice at 4am 7 days-a-week). Who would have known?!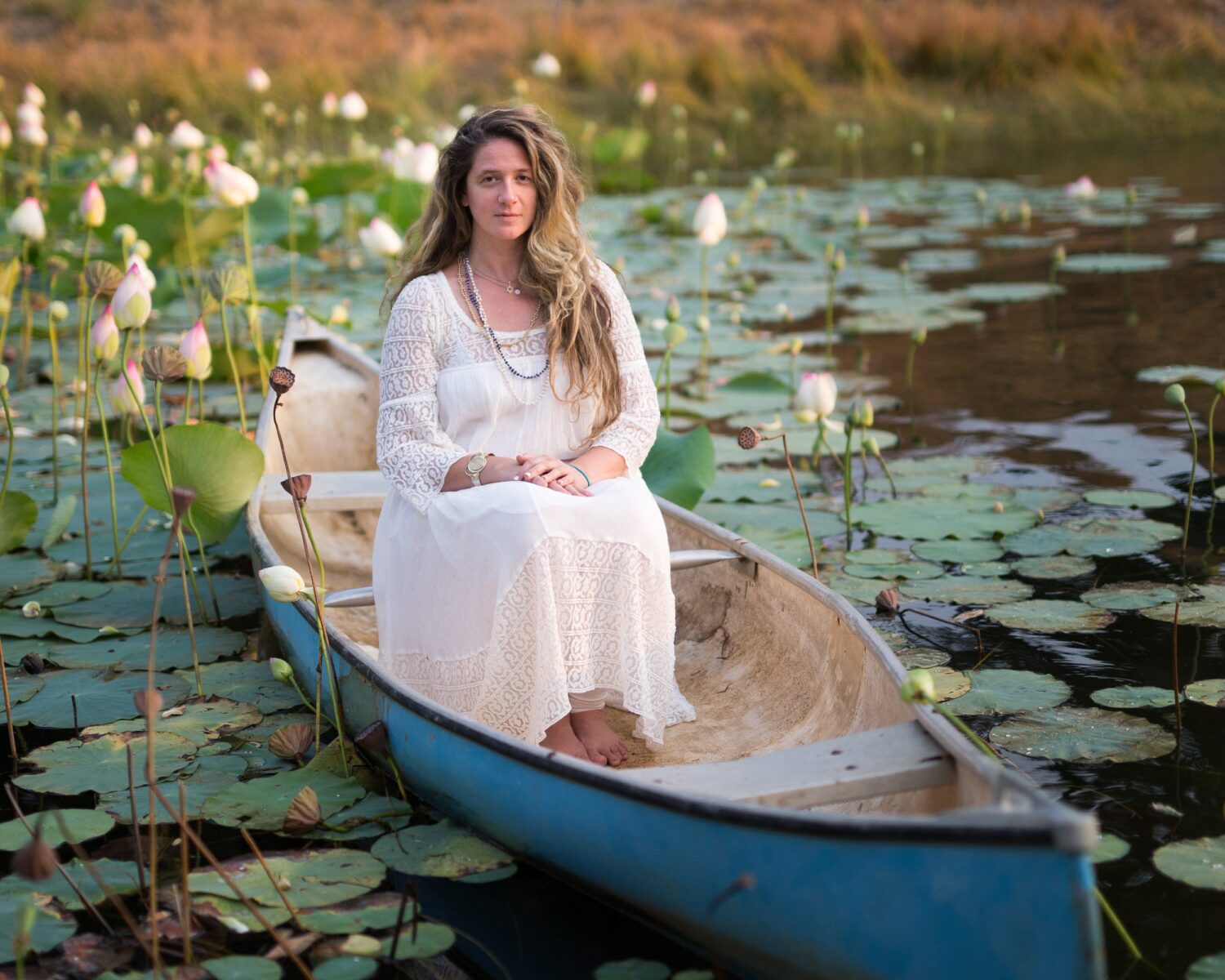 When I started studying Kundalini yoga, I felt different and amazing. I decided that I was going to make my life about creating spaces inside myself and space for others. I was inspired by the Golden Temple and spaces that are sacred, open 24 hours in all directions, and available for everyone. That was my intention and that's what lead me to creating Ra Ma.
YT: What helps you to be so consistent and committed in your practice. Are there any tips you can share to help keep up with a daily practice?
Guru Jagat: I tell myself I'm going to do better today than I did yesterday. I always tell people to stay steady. If you have a crazy day, cut your meditation short. If you skip one day, just do it the next day. I'm not a day-counter, personally.

I don't think that benefits anyone – it gets you into the guilt/shame complex. It's really just about staying consistent, having a "keep-up" ethic, and not caring if you're tired or if things aren't exactly the way you want them. It's about developing a healthy self-discipline – showing up and doing it.
YT: What are some key yoga truths/philosophies you live by and how do you apply them in your daily life?
Guru Jagat: The biggest truth I live by is a teaching of Yogi Bhajan's, "Obey, Serve, Love, Excel." Obey is a word that can really jar people, especially in the West. But my relationship with myself, my self-discipline, is obedience to Self, or self-authority. What makes me work so hard, what makes me want to better myself is my own obedience to a higher calling.

If it wasn't for this, I'd have no self-discipline, and if it wasn't for self-discipline I wouldn't have a practice. Everything I do comes out of my meditation practice. All of my creativity, all of my downloads, all of my visions, what to do, where to do it, how to do it, all comes almost exclusively from my mediation practice.
YT: Have you had any defining moments come through in your meditations that has changed your life?
Guru Jagat: Yes, interestingly the name "Ra Ma Institute for Applied Yogic Science and Technology", came from a meditation. I had never heard that name before. It was basically given to me, I didn't make it up. That was definitely a defining moment.
YT: Beyond your connection, what do you believe makes it possible for you to manifest owning yoga studios, having a record label, writing a book, and living such a fulfilled life?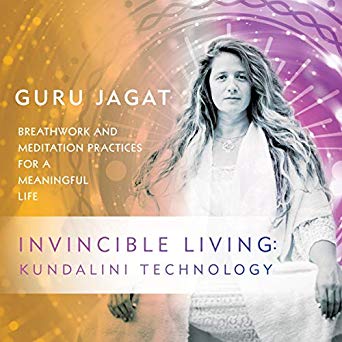 Guru Jagat: First and foremost, my devotion to the lineage. In 200-hour yoga trainings, there is a lot of the idea that "the teachings are the teacher." That's not true. Look back at the most powerful people in the world – the Dali Lama has a teacher.

In fact, he has many and, in my opinion, he is the most spiritual adept, powerful human being. Ask incredible athletes and businesspeople and they will all tell you they have mentors- it's across the board.
My connection to a living human teacher, I believe, has made everything possible. In a more pragmatic sense, I have major work ethic. I am a very hard worker and I think that has gotten me everywhere.

I agree with Richard Branson: "anytime I have to do something, I say yes and then I figure out how to do it." Confidence will get you everywhere. There is nothing like confidence. If you're around someone who truly has confidence it's very magnetic.
YT: Guru Jagat, have you always had that confidence?
Guru Jagat: I kind of have. I had a really strong self-concept from my early years, and I thank my mother for that. She always made us feel like we could give, do and be whatever we wanted. A strong self-concept is something I believe we can give our children.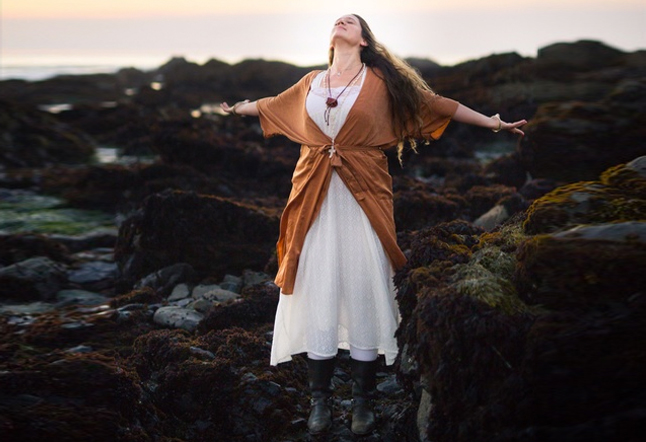 YT: What was your inspiration behind writing Invincible Living?
Guru Jagat: I'm a writer. I studied literature and wrote academically. I love to speak and write, and I knew writing was part of my mission. There are so many things about Kundalini Yoga that have not yet been written. This first book is really my love song to the lineage: to Yogi Bhajan, to Harijiwan, to Ra Ma, to the community of practitioners, a way to touch people.
My big message for this book is that you can take part in Kundalini teachings and these types of yogic practices without having to be spiritual or doing crazy arm balances or inversions.

I personally think Kundalini Yoga is the fastest growing yoga because there is such a spectrum of possibility – whether you want spirituality, pragmatics, or a workout, it covers the spectrum. That was the point of the book.
YT: You mentioned the "so called enlightened space" or space of neutrality that anybody can achieve in your book. What does that mean for you?
Guru Jagat: What Kundalini awakening is, is a moment in time. A moment where you have the stressors and the challenge and the possibility to act the same old way, but instead you choose to use a more conscious breath, more intentional actions, and words. That's a Kundalini rising and an awakening experience. That is as close to enlightenment that you can get.
YT: What is your biggest hope for this book and how it can make a difference in the lives of the readers?
Guru Jagat: My big prayer is that it goes as far and wide as possible and people who didn't think they belong doing yoga have permission. Having the book in big chain stores like Costco and Walmart would make me very happy.
YT: If there was one thing you would want every student to learn from your teachings, what would it be?
Guru Jagat: It would be realizing the aweing magnificence of their own being. If we really had an idea of how amazing we are, we wouldn't behave the way we behave and we wouldn't feel the way that we feel.
YT: Guru Jagat, If you could only do one type of meditation and eat one food for the rest of your life what would you choose?
Guru Jagat: Meditation: Gyan Chakra – known as the most sacred kriya of the yogis. The meditation's primary effect is that it brightens your halo and builds the aura to bring prosperity.
Food: Parisian croissants – I'm very French at heart!
YT: Guru Jagat, A last word of wisdom to your students and the world?
Guru Jaget: Keep it simple. Pick something and practice it with an intention. Do it for a couple minutes a day. Keep up a consistent practice and just see what happens. I guarantee it will surprise you.