guacamole lettuce bruschetta
Published: 18-08-2023 - Last Edited: 24-08-2023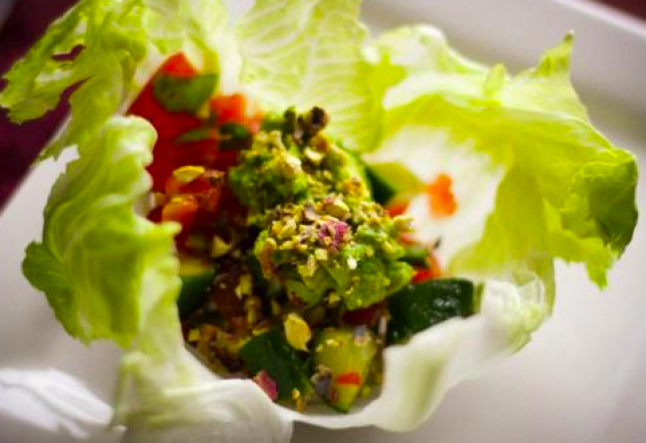 guacamole bruschetta tomato onion lemon recipe
A recipe to flip your guacamole when you're tired of tortilla chips. This satisfying snack is also a delicious way to enjoy the fiber rich, alkalizing power of avocados.
Wash the lettuce, and separate the leaves. Put them aside on a plate.
Prepare the guacamole: In a small bowl, mash the avocado with a fork, add the chopped onions, salt and lemon. Cut the tomato into small cubes, then blend all ingredients.
Cover the lettuce with a generous portion of guacamole, and top with a small amount of feta.
Serve a an appetizer.
Ingredients
1 head of lettuce
1 block of crumbled Feta cheese (or regular goat cheese)
For the Guacamole
2 avocados
2 tomatoes
1 Tbsp finally chopped onions
1 Tbsp squeezed lemon
a pinch of salt
optional: crushed nuts
Check this recipe >> roasted root vegetables