5 tips to authentically grow your business online
Published: 06-04-2016 - Last Edited: 05-10-2022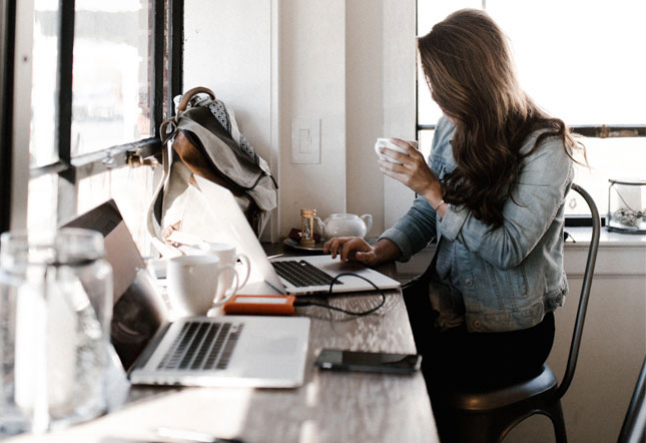 Health and lifestyle businesses often struggle growing their businesses online. Why do you think that is? Mostly because technology changes super fast and many businesses do not keep up with the pace of the digital revolution. Twenty years ago having a website was a big step. Today, it doesn't make much of a difference if you do not know how to direct traffic to your site, engage people on social media, or use other marketing techniques. Having a website is good, but without strategizing your purpose in the online ecosystem – it is waste of time, money, and energy.
1. What is your purpose of being online
Everyone thinks that having a business means having a website – but not all business owners ask the critical questions – "What is the purpose of being online? Do you want to get more clients, gain trust and visibility in the marketplace, or interact and engage your current clients?" Truly think about the answer and clarify before you jump into a web project!
2. Refine your digital strategy
Refining your digital strategy requires a great overview and knowledge of your business, customer target, market, and competitors. It may feel overwhelming at first, but spending the required time upfront to strategize will save time, money, and energy in the long run. Having a clear direction online is crucial for selecting the right team, tools, and resources that you will need for a successful web presence.
3. Be honest and realistic
Be honest about your resources, time, passion, budget and create a focused digital strategy that works for you and your business. If you are a writer and blogging is your hobby, content marketing could be a great, pleasurable tool for your business. But if you have never written a post before and do not have the budget to pay someone else to do it for you – do not plan a blog on your newly built website.
4. Be consistent and create your brand identity
It is important to be cohesive, so once you figure out what works for your company, keep it consistent. Communicate your message across your social media platforms, newsletter, website, etc. so that your client becomes familiar with your brand and remembers your presence.
5. Measure
Creating your web presence without any tangible measurement is like navigating blindfolded out at sea. How do you know if you are heading to the right direction? Your digital strategy should include clear goals and metrics for measuring your progress. There are free tools available such as Google Analytics that helps you track number of visitors, interactions, length of stay and so on. It is important to collect and analyze data at each stage of your journey and continuously validate and improve your digital strategy. *Note, as a YOGI TIMES reader, you can take advantage of a free online consultation from
inspiralstudio.com
 or get in touch via hello[at]inspiralstudio.com Read next >>
how to launch your yoga business online