eggplant, goat cheese and lentil spread
Published: 19-07-2015 - Last Edited: 29-01-2022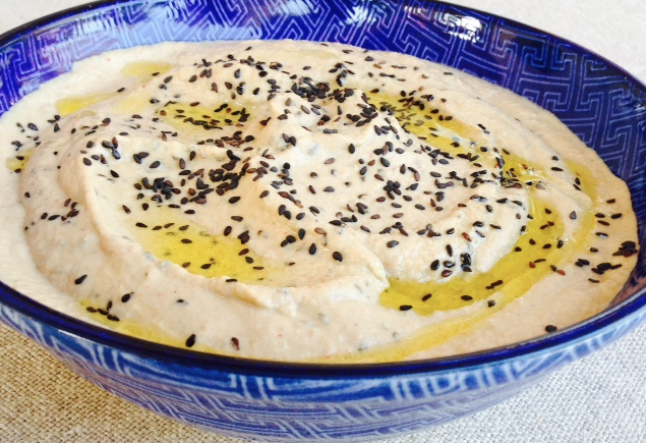 This spread is delicious, flavourful, perfect with crackers and all sorts of breads. It also looks beautiful on your summer garden table.
Preheat the oven to 200 degrees (6/7). Cut the eggplants in half, place it on a baking dish, add a drizzle of olive oil and salt and place it in the oven. As soon as the eggplant halves are golden, turn them over and bake a little longer until soft.
Place the cooked eggplants in a high speed blend (Vitamix style) with the spices and garlic. Add the lentils, goat cheese and all other ingredients except the sesame seeds.
Mix well until the spread is creamy (or keep it a bit crumbly according to your taste).
Put the spread in a bowl, add 1 1/2 tablespoon of sesame seeds and mix lightly. Drizzle the remaining 1/2 tablespoon sesame seeds on top of the spread as flavourful decoration and add a drizzle of olive oil.
Place in the fridge for at least 1 hour and serve cold.
Enjoy!