how couples therapy could save your relationship
Published: 17-07-2022 - Last Edited: 12-05-2023

Let's be clear; there can be no relationship without conflicts. Conflicts are helpful (even if not essential) to highlight the path to follow to make the love story evolve and grow. So, the ultimate goal is not to eliminate conflicts but to learn to manage them, understand their lessons to overcome them, and strengthen the relationship. This is what couples therapy can achieve.
Many couples often fight because they lack the tools for effective communication. Most arguments we will have follow the same pattern or are about the same thing.
So wouldn't it be great if there was some accessible tool to help enlighten, better our understanding of ourselves and our partner, and stop the conflict. There is, and it's called couples therapy.
What is couples therapy?
Couples therapy is a type of psychotherapy that can aid in the improvement of your relationship with your partner. Couples therapy or marriage therapy can help you rebuild your connection if you're suffering from relationship or marriage problems.
A therapist typically employs a variety of therapy techniques to assist clients in understanding their relationships, resolving conflict, and enhancing relationship happiness. Marriage therapy, couples counseling, and family therapy are examples of this type of therapy.
How couples therapy works
Couples counseling can help with a variety of issues, including issues brought on by outside stressors, regular arguments, feelings of separation, sex problems and an affair. It is usually only used for a brief period.
Although the specifics of couples therapy vary based on the theoretical approach of the therapist, couples counseling usually involves the following elements:
The therapist's participation in treating the relationship as a whole, rather than each individual separately.'=

A concentrate on specific problems, i.e., sexual difficulties, trust, intimacy, jealousy)

Therapies that are change- and solution-oriented.

Well-established therapy objectives
For couple's therapy to be effective, both people must be committed to doing the work to strengthen their relationship while accepting their own faults and flaws. It's just as vital to recognize your own bad habits as it is to identify what it is in your partner that triggers you.

Related>>> Find out more about the online course – Transformative Communication For An Extraordinary Relationship– by Relationship & Communication experts, NLP coach, Sophie Parienti and Jesse Gabler
Couples counseling isn't where one partner can vent their frustrations, resentment, or harmful behaviors toward the other. Its goal is to find solutions based on love, commitment, and willingness to work toward a healthy relationship.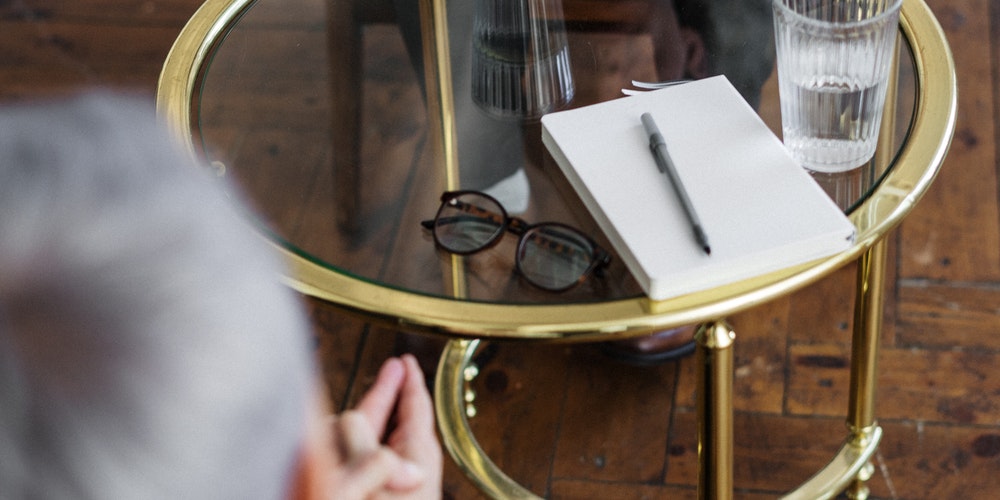 What to expect from couples counseling or marital counseling
Each therapist will likely take a different approach or use another framework in their practice. It's crucial to find out how the therapist works before committing to a block of sessions with them.

Although each therapist is different, the end goal is always the same, to strengthen the relationship.
The initial couple therapy session usually starts with questions about the relationship's history and examines each partner's values and cultural and family background. If necessary, the couple could also use this session for crisis intervention.
The therapist will next work with the couple to determine the issue that will focus on couples counseling, set goals, and create a structure for each session.
Throughout the process, the therapist will assist the couple in understanding the dynamics of the problem and guiding both parties in understanding their involvement in dysfunctional relationships.


They will be able to adjust their perceptions of the relationship and each other due to their increased understanding of relationship challenges and discomfort.
While gaining knowledge, modifying habits is also essential in couples counseling. In order to assist couples in integrating what they have learned in therapy into their regular relationships, couples therapists frequently give homework.
Most couples leave couples therapy with a better understanding of their relationship patterns and the essential abilities to discuss and solve problems with their partners.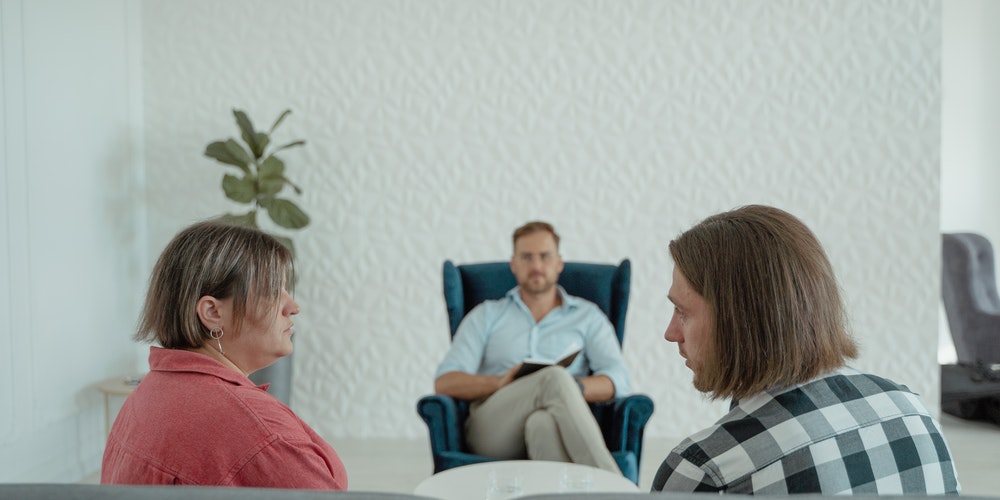 Finding the right relationship or marriage therapist for couples therapy.
Finding a marriage therapist is the next step. Marriage and family therapists are the most common providers of couples therapy, but other psychologists and psychiatrists may also give it. Friends or family may be able to refer you to a specialist, or if you're already seeing a therapist for another reason, they may be able to refer you to one.
A couples therapist can observe a couple's relationship and give them feedback on their shared and individual strengths and faults. They could also serve as an impartial mediator, advising both partners. However, getting an insight into their approach is essential before you go all in.
Also Read>>> Signs of a Healthy Relationship
Each therapist will likely take a different approach or use a particular framework in their practice. It's crucial to find out how the therapist works before committing to a block of sessions with them.
Be sure to ask them:
What type of couples therapy do they offer?

What can you expect from the sessions and process?

What theories, techniques, and frameworks do they use?

Do they specialize in anything (infidelity, addiction, etc.)?

Where are they located?

Do they offer online counseling (if more suitable)?

What's their availability and pricing?
Although each therapist is different, the end goal should always be the same to strengthen the relationship.
Types of couples therapy
Each therapist will likely take a different approach or use another framework in their practice. It's crucial to find out how the therapist works before committing to a block of sessions with them. Although each therapist is different, the end goal is always the same, to strengthen the relationship.
Emotionally focused therapy (EFT) helps explore destructive patterns. The marriage therapist can help you identify and change patterns that lead to conflict and disconnect. By removing the barriers, the therapy can focus on improving your bonding and attachment to your partner. The American Psychological Approach (APA) found EFT is effective in 75% of relationships.
The Gottman Method in couples therapy aims to disarm confrontational verbal communication, promote intimacy, respect, and affection, remove barriers that cause stagnation, and increase empathy and understanding.
While the Gottman method has traditionally relied on live workshops and homework as take-home training materials, many therapists have trained to employ customized Gottman techniques with couples in a private environment during therapy sessions.
CBT (cognitive-behavioral therapy) is based on the idea that your thoughts influence your behavior. It was initially developed for individual use to treat difficulties such as anxiety, depression, and addiction.
A CBT therapist will first determine what each partner thinks about the issues that have prompted them to seek treatment. The couple's therapy may then challenge their beliefs to develop better communication strategies. CBT has been helpful in the treatment of both communication and conflict resolution issues in studies.
Narrative therapy is a type of marriage therapy in which both partners tell a story about their marital problems. After then, they're encouraged to revise their stories. Narrative therapy's purpose is to help couples realize that a single tale can't wholly capture an entire experience together.
The couple identifies which invalid beliefs from their lives are contributing to their relationship issues. Then therapist guides the couple in writing a new, healthier story that honors and meets each partner's needs while promoting greater closeness and connection.
When you should consider couples therapy
It's never too soon. Regardless of your marital status, religious beliefs, age, or sexual orientation, couples counseling can help you at every stage of your relationship. Couples therapy is for any relationship that feels like it could benefit from an outsider's help.
As we mentioned, conflict is normal in relationships. There are many things that can cause arguments in relationships. Here are some common ones that couples counseling could help with:
Money
parenting or children
in-laws or extended family
past relationships
different values
sex or intimacy issues
power in the relationship.
careers
Moreover, problems are frequently caused by individuals having different values that their partner is unaware of or hasn't accepted. When a relationship doesn't allow us to live into our core values, this can create internal and external conflict for the couple.
Many partners begin a relationship or marriage with an idea of how things should go, and then these ideas become unexpressed expectations that cause conflict in a relationship.
Couples often fight over more significant concerns like adultery, loss of trust, and other destructive habits.
Couples counseling is an effective way to work through your feelings and reach harmony if there is conflict, stuckness, or disconnect in your relationship.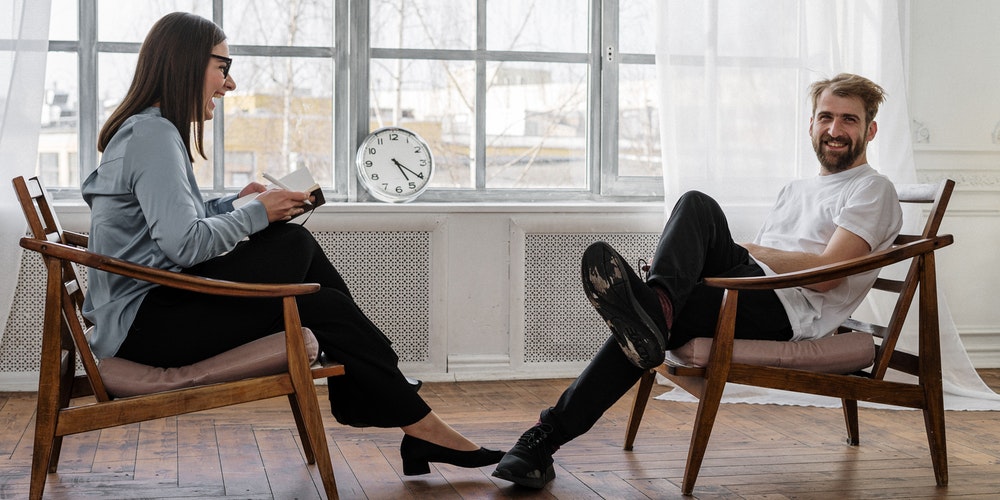 Benefits of couples therapy
The following are some advantages of couples counseling:
A safe space. Having a third-party mediator to assist in facilitating constructive discussions in a safe, quiet environment.
Better understand each other: Couples therapy can assist you in better understanding yourself, your partner, and your relationship. It allows you to convey your emotions, hopes, anxieties, priorities, values, and beliefs.
Improve your communication skills: Therapy can give us better and new communication styles. It might assist you in expressing yourself and requesting what you require without blaming or attacking your partner. In addition, you will feel more heard in your relationship.
Resolve conflicts: Therapy can identify issues that lead to recurring disagreements and feelings of separation. They can then help you work through and resolve challenges. Recognizing and working around unhealthy or hurtful habits in your relationship
Put an end to dysfunctional behavior: A chance for you to learn your patterns and eradicate dysfunctional behaviors.
Increase relationship satisfaction: Couples therapy can help you and your partner be happy together by improving the overall quality of your relationship.
Strengthen your relationship values, attachment, bonding, and intimacy. Therapy can also help to regain lost trust and put the spark back into your relationship.
How to approach the topic of couples counseling with your partner
If you are at the point where you think the relationship needs or could benefit from couples counseling, bring it up to your partner. They may be resistant and not ready to accept help. If they explain that the relationship is important to you and how you think this could help.
Couples counseling is a tricky subject to approach, so here are our tips.
1 ) Pick the right time for the discussion.
Avoid starting the discussion if they are anxious, stressed, or in a hurry. It is best to start when relaxed and in a calm environment. Your partner will be more at ease, open, and receptive to dialogue if you pay attention to them, make them feel good, and establish an emotional connection with them.
2 ) Express your relationship expectations and needs.
When the context is favorable for a calm exchange, express your expectations and relationship needs.
Here are some examples that set the tone for the conversation:
I want to talk to you about what I want from our relationship. Because I love having you in my life, I want our relationship to grow and evolve. Would you be interested in talking with me about us?

Would you have some time this weekend to hear what is going on for me in our relationship right now?

I need to express how I feel about our relationship dynamics; when would you have time to discuss this?
Whatever phrases you use, ensure that you speak them gently, quietly, and only with the aim of sharing what you are experiencing in your relationship to help it evolve. Don't list all the conflicts you've had or criticize that person.
3) Positively affirm your desire to move the relationship forward.
Always stay present and maintain your emotional connection with your partner. Tell them what you would like in your relationship and what you want to experience with them.
Above all, refrain from any judgment or criticism of what your relationship is today to express what you want.
Here are some examples of negative wording that you should not follow:
We're not a couple anymore; you work all the time, and we never see each other.
You don't organize anything for our weekends, so we don't do anything.
Instead, approach the topic positively:
I would like us to share more time.
I would like it if you would plan a weekend outing for us from time to time.
I would like you to take care of yourself and your health.
By expressing yourself positively about the changes you would like to see in your relationship, your partner can, in turn, share their possible desire to change your relationship.
4) Ask your partner what they would like to improve your relationship.
It is critical to continue to be curious about your mate. Take the time to question your partner and find out what they would like to improve in your relationship.
Here are some examples of questions you could ask:
What should we be doing better?

What would we need to move away from to make our relationship more peaceful

What should we change so that our endless conflicts stop?
To have such a conversation, be very present in the moment. Listen to your partner without being defensive. Their perception of the situation may differ from yours, but it is no less real.
5) Formulate your invitation to couple therapy.
Therefore, it is time to ask your partner openly if they would like to do couple therapy with you. Avoid pressure and ultimatums. Instead, inspire and invite them rather than force them to join you in this process.

Here are some examples of constructive invitations:
I sincerely believe we could learn to communicate better if a therapist guided us. Can I organize this for both of us?

Our relationship is essential for me. Couples therapy could help us stop fighting and become closer and happier together. I would love it if we could try this together. What do you feel about this idea?

Our friends have been seeing an excellent therapist for some time, and it seems to be doing them much good. So I was thinking of contacting her for us. Is that OK with you?
Conclusion
So now you have our guide to inviting your partner to couples counseling and all the benefits it could bring. What are you waiting for?
It's normal for all couples to have conflict, disconnect, and issues throughout their relationship. But couples therapy can help all types of relationships with all kinds of problems.

Exercises and techniques created by qualified therapists will help you rehabilitate your relationship and improve your communication skills. Whether you're feeling detached from your partner or trying to overcome an affair, it's never too soon to seek help.


Don't wait till the breaking point or lose someone you love due to lack of support. So maybe it's time to have that conversation with your partner, as help is waiting for you in your extraordinary relationship.