raw vegan chocolate nut balls
Published: 18-06-2012 - Last Edited: 17-10-2022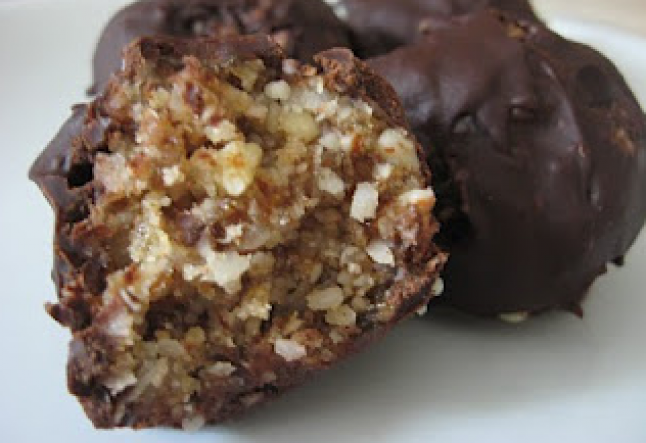 chocolate nut balls raw vegan recipe
Chocolate? Yes, please. Chocolate in the form of a healthy, packable snack? Now we're talking. These delightful all-natural treats will be your go-to recipe for between-meal energy boosts, fun party favors and thoughtful hostess gifts. Whip up a batch today and spread the love.
Place the raw almonds in your food processor and blend until finely chopped. Stop processing before the texture becomes creamy like almond butter. Then add the vanilla extract and dates, and blend for just a few seconds.
With damp hands, take a small quantity of the mixture and form a small ball, rolling it in the palm of your hands. Dip the ball in the chocolate sauce and place it on a flex sheet or wax paper. Refrigerate until hardened. Store the balls in an air tight glass container in the fridge.
Enjoy when you want a healthy snack!
Read next >> raw fruit bar