how to determine the best times to post on facebook and twitter?
Published: 09-03-2015 - Last Edited: 06-11-2022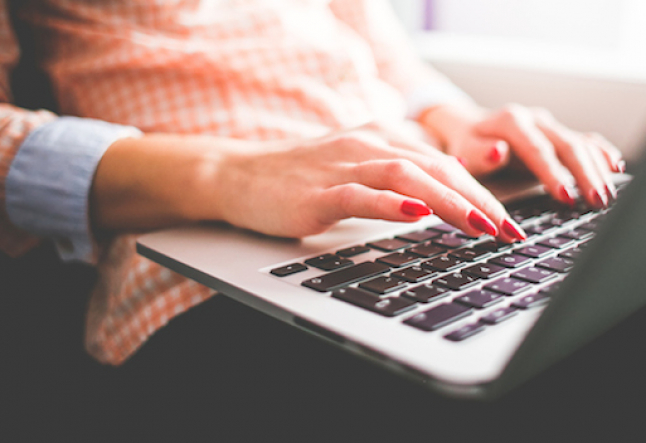 connect with your yoga studio's followers by finding out the best times to post on social media
Does it feel like whenever you post an update on Facebook or tweet out something, no one sees it or shares it?
You are not alone! Many small businesses face this challenge. And the challenge is even bigger when you have fewer followers on social media or you are just starting out.
Yet that doesn't mean all is lost and you should quit trying to market your yoga studio or your yoga teaching on social. The best way to deal with this is to try and post during the days and times when most of your followers are online. And the good news is – there are free tools and resources available for both Facebook and Twitter which can help you determine those days and times.
Let's take a look at some of the tools.
Facebook:
Facebook Insights
Try to post during the days and times when most of your fans are online so that your shared updates get the maximum exposure. The best thing about the Facebook Business Page is the amount of information it provides to a business so that they can use the network most effectively to find out how to market to their audience. If you haven't yet given your Facebook Insights a second look, now is the time!
Along with a ton of information about your audience and your Page's performance, Facebook Insights also tells you when most of your fans are online.
Open up your "Insights" and head over to the "Posts" tab. The very first column "When Your Fans Are Online" tells you exactly that – when most of your fans are online. You will find a clear breakdown of the data by each day of the week and hour.
This is another tool which you can use to decide when to post for maximum engagement. Presently the tool is free (with limited features) to use for one Facebook Page which is just ideal for a single-owner yoga studio or a teacher.
You can log in directly using your Facebook username and password and add your Page to the tool Dashboard. Once you have added your Page, the tool will pull your data from Facebook Insights and generate a detailed analytics report.
You can browse through all of the data to analyze and optimize your Page's marketing strategy. To find out the best days and times to post, click on the Page name in your Dashboard. Then click on "Times & types" under "Detailed Analytics".
Twitter:
Twitter also has its own analytics. However, the Twitter analytics does not tell you when most of your followers are online. It does gives you a lot of other info about your followers and tweets though, and is definitely worth checking out. Visit analytics.twitter.com and log in with your Twitter username and password.
To find out the best days and times to tweet use a tool such as SocialBro or Followerwonk. Both have free basic versions available and you can pay and upgrade for more features.
SocialBro is a comprehensive tool which gives you a whole lot of information about your followers and your Twitter profile in general. The free version has limited features but once again it is quite ideal for a small business such as a yoga studio because it gives you enough data to make informed decisions on how best you can market on Twitter.
Create an account and add your Twitter profile to access your data. To find out the best times to tweet, go to "Analytics" and click on "Best time to tweet". The tool will generate a detailed report for you.
Followerwonk is another app which gives you detailed insights about your Twitter followers.
Sign in with your Twitter username and password and click on "Analyze". Enter your Twitter handle and select "analyze their followers" from the drop down menu and click on "Do it". Scroll down to the chart titled "Most active hours of your followers". This chart will tell you when your followers are most active on Twitter so that you can schedule your tweets during that time frame for maximum exposure.
If you'd like to learn more about the best times to post on all the social networks, check out this infographic and if you use any other tools to find out when you should be posting on Facebook and Twitter? Let us know in the comments below.
About the author: Priyanka Biswas is the Founder and Owner of Social Media with Priyanka. Her website teaches small business owners about Social Media and Content Marketing in very simple terms. She is also a part of the Social Media Marketing team at Yogi Times. Followe her on Twitter @socialmediawpb.
Read next >> the value of a good teacher