an interview with ashley borden
Published: 10-05-2013 - Last Edited: 06-11-2022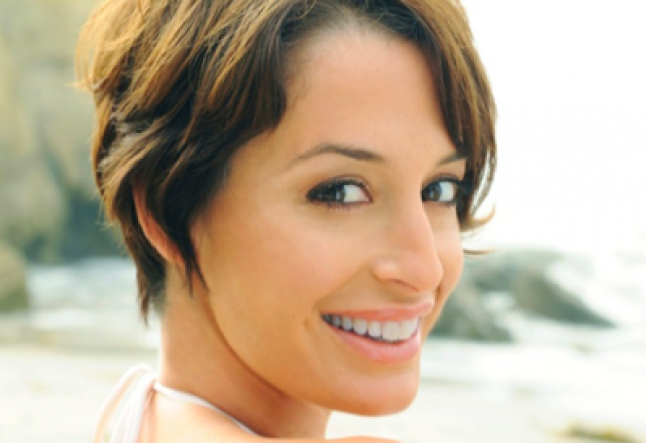 ashley borden yoga fitness trainers
Ashley Borden is one of the top fitness trainers in the country. She can often be found working with high profile clients like Christina Aguilera, Ryan Gosling, and several others. But she understands that fitness and fame are not what her career is all about, "I always knew that I wanted to help people". She understands that living a healthy lifestyle is more than just going to the gym, and pushes her clients to make life-changing shifts. She uses many different methods to help her clients achieve their goals including yoga, to help build a lifestyle of fitness, and wellness.
YT: What originally drove you into the fitness industry?
Ashley Borden: I grew up around the fitness industry. My dad was an athlete and owned sporting goods stores and we were a very athletic and active family. I always knew that I wanted to help people. No one really taught me how to be athletic. I didn't really know there was someone that could teach me to run or to do a pushup correctly. I really want to get good at cueing people. Because you can cue someone without touching them that's what makes you a good trainer. As a teacher you have to be okay with what you don't know. I'm always open to other people and if I see that someone has something super valuable.
YT: How do you offer balance to high profile clients; whose business demands "perfect" bodies?
Ashley Borden: When you are a trainer, you are just working with biomechanics. They don't have different bodies than we have. Bad posture happens to huge superstars. I'm not intimidated, if someone is a celebrity, its their choice what they do for their living. I think the biggest problem is when trainers start to think it's their life, and some of the younger people would start to think it was their private plane!
YT: Do you practice yoga? How have you seen it benefit you?
Ashley Borden: I add a lot of yoga to the dynamic warm-ups that I do, I've done all kinds of yoga too. I've done the more athletic yoga, and the more meditative yoga. I've tried different types. When I do yoga I'm doing it to lengthen, strengthen, and my open my body, center my mind, and break a sweat. I think yoga is incredibly important and I like integrating it.
YT: Why is rolling out so important for yogis?
Ashley Borden: You can roll out your body and prepare your body. You get more blood flow and more flexibility and release those knots. Adding that foam roller before your yoga would make a huge difference for anybody's practice. I've seen all kinds of people who are incredible shape but with no flexibility and who are waiting for a tear. You need to have that balance of both.
YT: What advice do you have for yogis looking to build strength?
Ashley Borden: Some yogis are completely turned off by weights, but you don't have to use weights. You can add some of that resistance training into your yoga practice also. I think being open minded to understanding why you're doing what you're doing. I see a lot of people with shoulder injuries who do yoga.
YT: Do you find there is a difference between "fitness" and "wellness"?
Ashley Borden: The word wellness to me means what's happening from the inside out , wellness to me is you stress levels, sleep, breathing, meditating, interpersonal relationships, all those things are your wellness, fitness is your strength, your conditioning, your endurance, your flexibility and your mobility, and those to me are the difference between your wellness and fitness. Wellness is taking care of the inside and the fitness is strengthening the outside.
YT: After all these years of training people, what keeps you motivated to be "doing it" in the community?
Ashley Borden: What keeps me motivated is the ability to potentially impact the many people who struggle with their body image and self esteem. My goal as a trainer is to help people see their bodies as something that they can make as strong, flexible and capable as they desire. It's all about training smart.
YT: Any last word of wisdom to share with the people wanting to start a fitness practice?
Ashley Borden: Someone who wants to start in the business needs to be ready to put a lot of hours into watching, teaching and listening to clients. The more hands on experience you can get, the more confident and effective you will be as a trainer.
Read next >> interview with jodi guber