aromatherapy – the benefits and the staples
Published: 20-09-2012 - Last Edited: 15-11-2022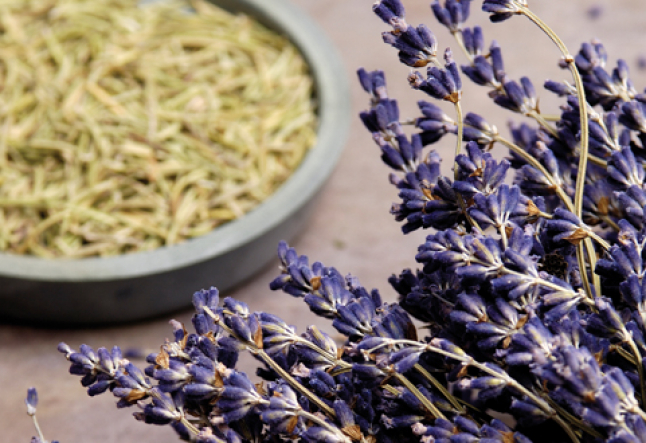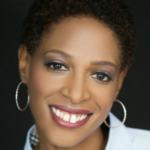 You may want to explore the wellness benefits of aromatherapy, but where do you start? With the vast array of essential oils, base ingredients, herbal products and grocery items to choose from, you might be asking yourself that very question.
How do you stock your cupboard with the most useful items for health, personal care, and of course enjoyment? If, for example, you are seeking to use a fragrance for relaxing or personal hygiene, then you might want to try scents like chamomile and lavender. On the other hand, if you are seeking essential oils to heal wounds and infections, then you might select lemon or tea tree for their antiseptic properties.
These are only a few of the hundreds of ways that aromatherapy and the use of essential oils can contribute to improving your lifestyle and health.
The perfect aromatherapy cupboard
This cupboard should consist of essentials oils, carrier oils, base lotions, bottles, grocery items, dried herbs and labels.
Essential oils
Pure, unadulterated essential oils are derived from the leaves, roots, seeds, flowers or bark of a plant or tree. When you first begin working with essential oils, take care in handling them. When you buy oils, write the names and the purchase date, as pure essential oils can last from six months to two years. Due to the large quantity of plant material required, pure essential oils are expensive, but they are also highly effective – only a few drops at a time are required to achieve the desired aromatherapy results. Synthetic oils are available at a lower price, but they do not have the healing and therapeutic properties of natural essential oils.
Always keep essential oils in dark colored glass bottles and stored away from direct sunlight in a dry, cool area in your home.
The benefits of essential oils
• Chamomile is one of the main essential oils used to calm, comfort and sedate a restless spirit and to help relieve irritated, inflamed skin conditions. Chamomile is great for insomnia, nervous tension, and stress. It has anti-inflammatory properties and is good for the relief of headaches and menstrual cramps.
• Clary Sage contains natural estriol, a phytoestrogen. Helps with mild mood changes, cramps, and edema associated with the menstrual cycle; supportive for menopausal women. Can be used as purifying, toning and sedating oil for women to alleviate pain. 
• Cedarwood is historically recognized for its calming, purifying properties and is used to benefit the skin and tissues near the surface of the skin. It also helps calm nervous tension, and benefits the digestive system. It is used in skin and hair care products for the treatment of dandruff and psoriasis, and for the treatment of acne and other skin problems.
• Eucalyptus can be used to treat respiratory problems, and because of its antibacterial action is a key ingredient in many skin and beauty products. It is approved by the FDA as a cold and flu remedy.
• Ginger is excellent in combating nausea, vomiting or dizziness associated with motion sickness and has been studied for its gentle and stimulating properties. Ginger also improves the functioning of the heart and circulatory system.
• Lavender has been a traditional folk remedy for centuries and still is one of the most popular essential oils. The French scientist René Gattefossé was the first to discover its amazing healing properties when he severely burned his hands in a laboratory explosion. Lavender has the power to penetrate the body quickly. It has been used for nerves, migraines, headaches and tension. Other uses include benefits for the skin and immune systems.
• Lemon has antiseptic-like properties and is excellent for cleansing the digestive system. It is one of the best oils to detoxify the system because of its anti-bacterial properties. When inhaled, it may relieve tension and depression.
• Lemon balm is excellent for restoring a calm and relaxed feeling. It relieves occasional nervous tension and has been found helpful for the relief of occasional sleeplessness. Lemon balm is often used as a digestive aid and helps with occasional heartburn, gas and bloating.
• Rosemary activates and enlivens the brain, clearing the head and reducing mental fatigue. It is useful for combating fluid retention and lymphatic congestion and for cellulite and obesity, it is also invaluable for many digestive complaints. A traditional ingredient of hair care preparations encouraging hair growth and relieving dandruff, rosemary is most often used on dark hair
• Tea tree oil may be applied directly to the skin without dilution in first aid situations and as an acne treatment. Renowned for its remarkable activity against bacteria, fungi and viruses and as a powerful immune-stimulant, tea tree oil is the most ideal oil in the home aromatherapy cupboard.
• Ylang Ylang is symbolic of love, with a soft fragrant scent; the pale yellow petals are often spread across the marriage bed. Ylang Ylang is a deeply relaxing oil, releasing anxiety and tension, anger and fear. It uplifts depression and creates a sense of euphoria as well as relieves insomnia, and it has been known to have good results for sexual dysfunction and PMS.
Carrier oils
In aromatherapy, vegetable, nut or seed oils are often used to dilute and transport essential oils, making absorption easier. These are referred to as carrier or base oils. It is recommended that you always dilute essential oils with carrier oils before using them directly on your skin. Carrier oils that you purchase should be pure, unadulterated, naturally extracted and always cold-pressed to ensure that the vitamins and therapeutic properties are not destroyed during the process of being manufactured.
All carrier oils contain vitamins, minerals and fatty acids in varying proportions and benefit both the skin and overall health. Carrier oils will eventually oxidize and become rancid, so it is recommended that they be stored in a cool dark place to extend their shelf life.
Carrier oils and benefits
• Sweet almond oil is the most popular all-purpose carrier oil because of its light texture, and pleasant scent. Almond oil is a good massage medium to help spread the oil and carry the essential oil mixture, while still allowing it to be absorbed by the skin.
• Jojoba oil combines readily with any essential or carrier oil, aiding their penetration into the skin. It is very similar in composition to human oil secretions. It is a radiant natural moisturizer, suitable for all skin types and in particular, an excellent conditioner for the hair. Jojoba has antioxidant properties, thus keeping other oils from going rancid. It is best to purchase a high grade, unrefined, and certified organic cold-pressed oil.
• Olive oil that was cold-pressed is best in aromatherapy because the oil is extracted from olives by mechanical or other methods which do not modify its basic properties. Olive oil is good for the skin, a great conditioner for hair and nails and excellent in helping your skin retain its natural moisture. Note: purchase extra virgin olive oil.
• Rosehip oil has beneficial healing properties for the skin, and is widely used in cosmetic and dermatological industries. It is a natural moisturizer for sensitive, sun-damaged, aged, and scarred skin. It contains retinoic acid, a derivative of retinol (Vitamin A) which may help reduce stretch marks, unsightly spots, wrinkles, and "crow's feet" around the eyes and mouth. When purchasing rosehip oil, always look for 100% pure oil.
Base lotions
There's much to be said about finding an organic base lotion, but with time and much research you should be able to find one that works for you. Most health food stores offer natural unscented lotions. Also, just because a product says all natural or 100% pure, it doesn't mean that it is. Try organicconsumers.org for a list of companies that offer organic products.
Bulk herbs
The uses for herbs in your cosmetic, spa treatment, herbal body care and aromatherapy projects are endless. Make sure that when you are purchasing bulk organic herbs that they are grown, processed and handled with oversight and certification from a third-party certification agency. All of the essential oils listed above can also be found in raw herbal form. Here are a few more which you may find useful in your kit: peppermint, lemon balm, bergamot, and jasmine.
Grocery items
• Honey is rich in protein, vitamins and minerals. This natural wonder has the outstanding ability to moisturize, soothe and repair sensitive skin.
• Rice powder is a gentle natural exfoliant for the face and body.
• Apple cider vinegar helps to maintain healthy skin and hair by restoring a healthy pH level. It soothes sunburn, helps soothe itchy, irritated skin and helps dissolve excess fatty deposits near the surface of the skin.
• Aloe vera gel has the ability to heal and moisturize the skin and hair.
Bottles and labels
All bottles and jars should be made of dark glass. Check your local herb store or health food market for cobalt blue or amber bottles, as well as for the labels.
Last and most important is a good book to help you negotiate the herbs. I highly recommend Aromatherapy: Essential Oils for Vibrant Health and Beauty, by Roberta Wilson as a great reference guide for anyone interested in learning more about aromatherapy.
* Decisions to use essential oils or herbs should be carefully considered. Always seek the advice of your physician or other qualified health professionals
Read next >> how to help your child handle anxiety